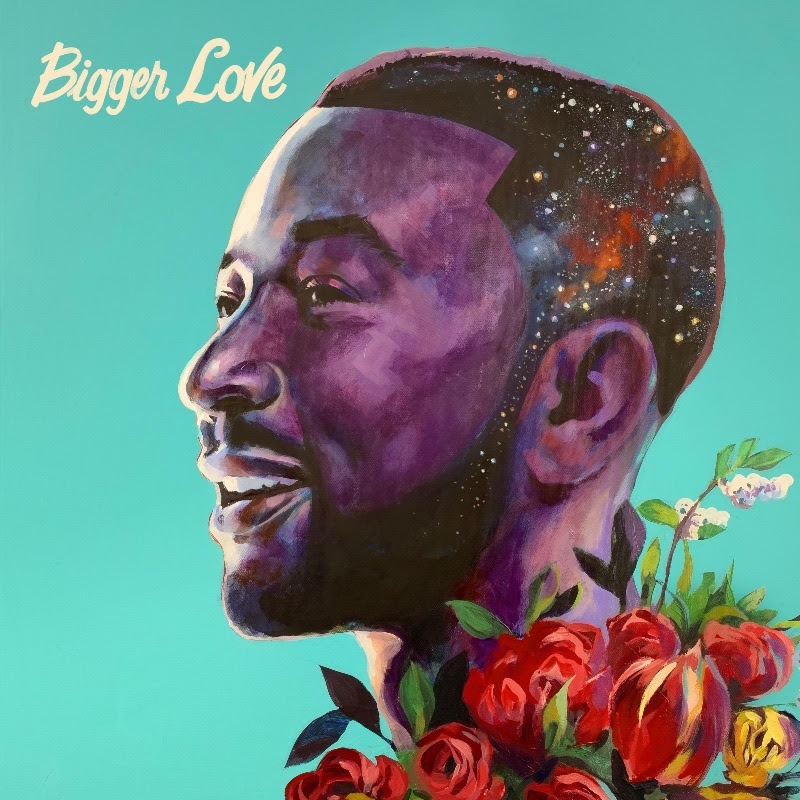 What the world needs now is love sweet love… the wait is over, John Legend returns with brand new album "BIGGER LOVE".
John Legend first charmed our hearts all the way back in 2000, with his instantly recognizable vocal tone and sensational piano skills. He has since continued to top the charts, both as a successful solo artist and with his many collaborations from The Roots, Jay Z to Kanye West and Alicia Keys.
Throughout the years, John Legend has crossed between genre's and has delved in to all kinds of topics through his lyrics, but one thing has stood out and that is his passion and talent for creating songs centred around love.
From his very first single Ordinary People to the emotional All of Me and now a whole twenty years later as he releases his new album – "BIGGER LOVE". John Legend makes his return with a record that feels so prominent for 2020 with the suitably titled release, he gives a beautiful display of where he and the world is at today.
"This project has been a labor of love for me, something I've spent over a year conceiving and creating. I poured my heart and soul into these songs and collaborated with some incredibly gifted co-writers, producers and musicians."
BIGGER LOVE features Gary Clark Jr., Jhene Aiko, Koffee, Rapsody, and Camper and is executively produced by Raphael Saadiq.
Stylistically, BIGGER LOVE shows off John Legend's natural progression towards a more commercial and electronic sound. As well as focussing on vocals by adding layers of harmonies, backing and even clapping samples to create a real sense of community for the listener.
John Legend sheds light on his personal life as he drew inspiration for the album from his daily experiences with his partner Chrissy Teigan and his children. "The songs are inspired by the loves of my life: my wife, my family and the rich tradition of black music that has made me the artist I am."
Although strongly influenced by his personal life, John Legend has produced songs to uplift anyone that may need it. "During these painful times, some of us may wonder if it's ok to laugh or dance or be romantic." "This album is a celebration of love, joy, sensuality, hope, and resilience, the things that make our culture so beautiful and influential."
Following the death of George Floyd and the Black Lives Matter protests that are taking place in the United States and across the world, John Legend speaks about how it has really hit home for him and given even more depth and meaning to the album and it's release.
"Lately, the images of black people in the media have been showing us with knees on our necks, in mourning, or expressing our collective outrage. We feel all those emotions. But It's important for us to continue to show the world the fullness of what it is to be black and human. Through our art, we are able to do that." John Legend continues to expresses himself through his own art on the new album.
There's no doubt in mind that BIGGER LOVE is set to be one of the biggest albums of 2020. It really does feel as though it's arrived just in time to celebrate love and bring people together through the power of music.
Planning to make the Summer/Fall an unforgettable one for his fans, John Legend will be bringing songs from the new album to the stage on his upcoming tour.
BIGGER LOVE is out today and available to purchase worldwide.
You can now find tickets for John Legend's 2020 tour live dates here at Ticket Squeeze.